Adele Bloch-Bauer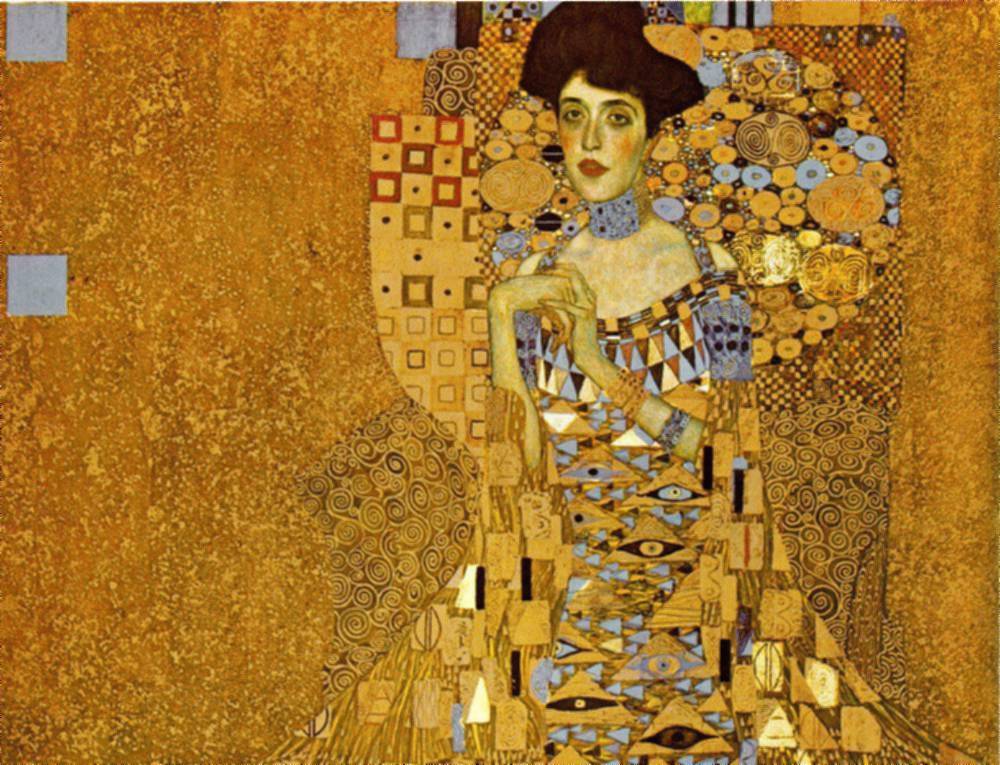 From the opening pages of The Age of Insight:
In 2006 Ronald Lauder, a collector of Austrian Expressionistic art the the co-founder of the Neue Gallerie, the expressionistic museum in New York City, spent the extraordinary sum of $135 million to purchase a single painting: Gustav Klimt's captivating gold-encrusted portrait of Alele Bloch-Bauer, a Viennese socialite and patroness of the arts.

Klimt's painting not only rendered Bloch-Bauer's irresistable beauty and sensuality: its intricate ornamentation and erotic motifs heralded the dawn of Modernity and a culture intent on radically forging a new identity. With this painting, Klimt created a secular icon that would come to serve for the aspirations of a whole generation in fin-de-siècle Vienna.
You can read more here also. Much of the motivation was simple – money, exemplified by all the gold in the drawing.
This was also the age of female hysteria, a serious illness (causing blindness and paralysis) that made Freud successful, which has since disappeared without a trace.